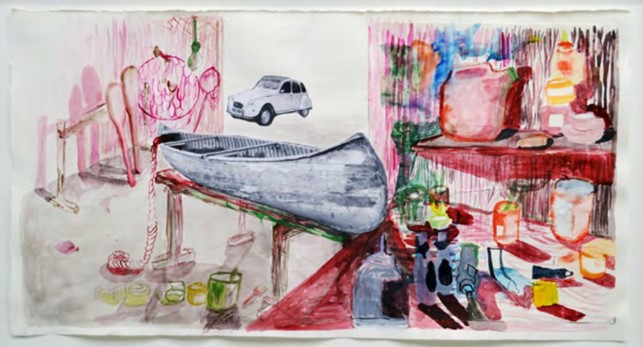 Exhibition Venues
Read about the different locations
Mette Vangsgaard: Workshop at the harbour
Dalgas Have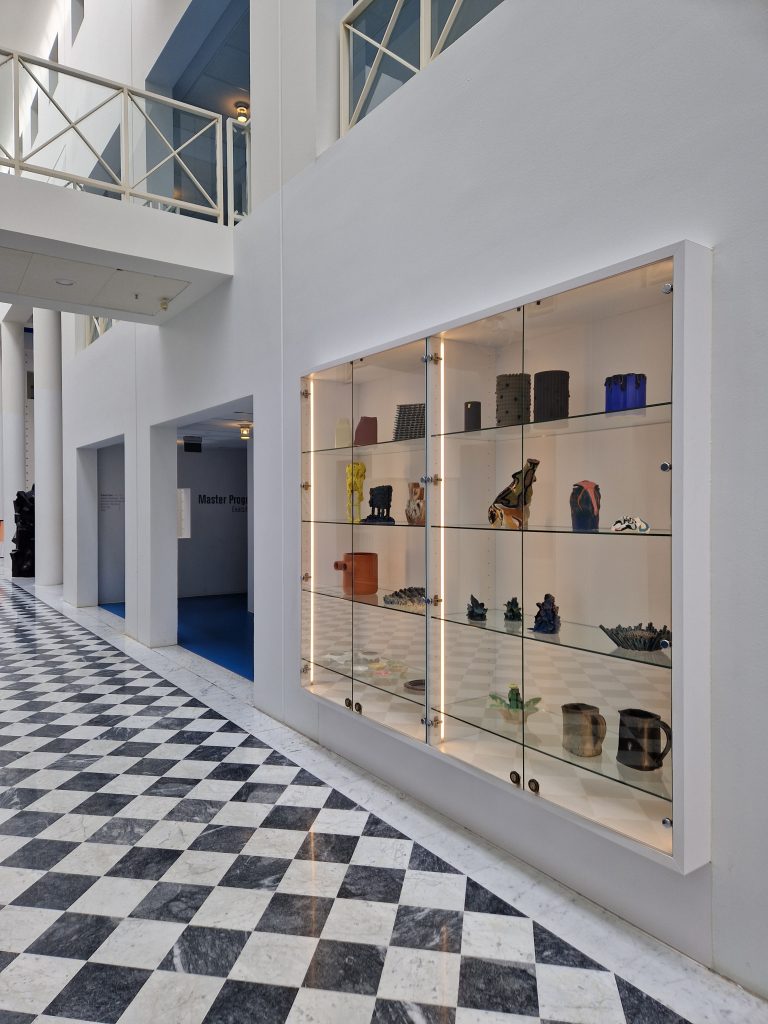 The Art Club has access to two display cases in Dalgas Have, which was designed by Henning Larsen and inaugurated in 1988.
The displays can be found along the main hallway that runs the length of the building. The displays are used for small objects, e.g., ceramics, stoneware, small sculptures or jewellery and even graphic works.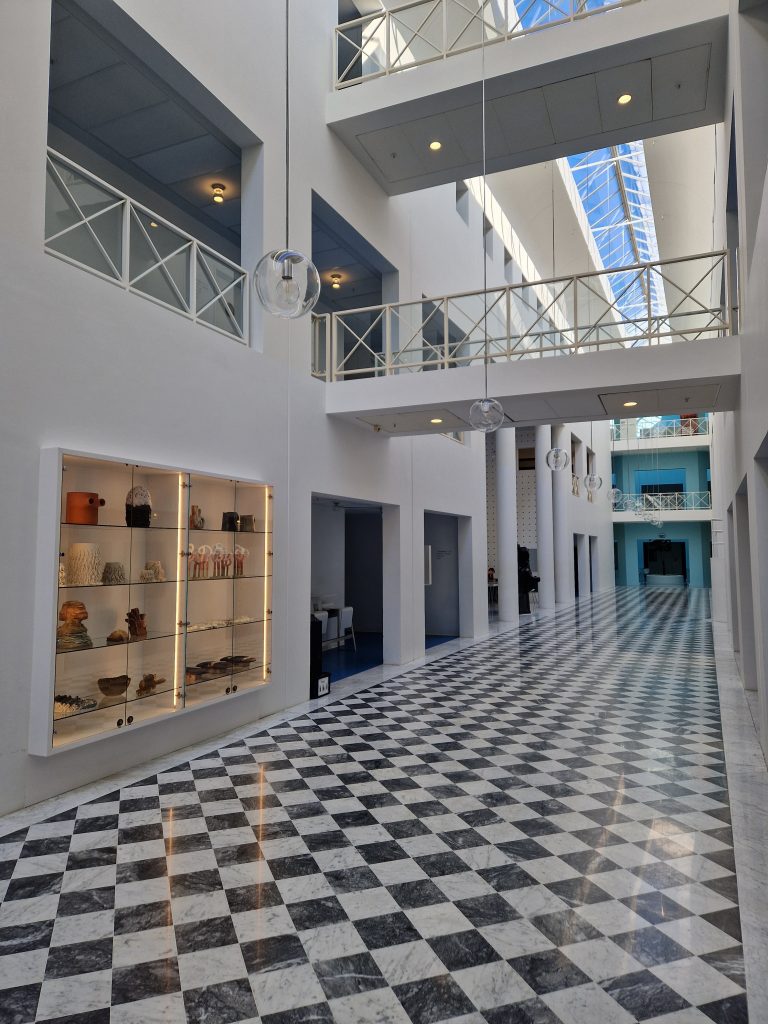 For data about the display cases, please see:
Solbjerg Plads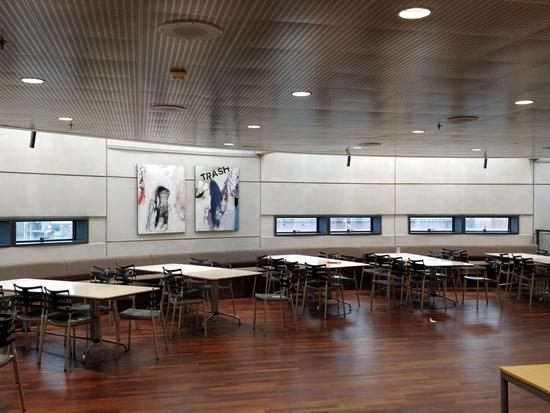 In the Rotunda, the Art Club exhibitions are found on the third floor above the canteen. In this location, we can put works on display on the walls; the space comprises four slightly curved walls that measure some 250 cm (w) by 140 cm (h), as well as two flat wall that measure some 300 cm (w) by 200 cm (h).